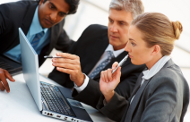 Exploring Professional Liability in Marietta, Acworth, GA
A Brief Overview
Being a professional in Marietta, Acworth, GA is both rewarding and challenging. With the rewards come risks - risks that Jones Group Insurance Services is dedicated to helping you navigate. Understanding the value of professional liability insurance can be your first step towards ensuring security in your chosen field. Dial 770-933-7929 for a deeper dive.
For personalized advice, feel free to reach out to us at 770-933-7929, or click here -

Deciphering Professional Liability Insurance
In essence, professional liability insurance, also termed as malpractice or E&O insurance, acts as a safeguard for professionals against negligence claims from clients. These claims can stem from perceived harm due to inadequate or negligent professional actions. Being prepared is crucial, especially in a bustling place like Marietta, Acworth, GA where professional interactions are manifold.
Claims That Are Typically Covered

Negligence

Pertaining to alleged mistakes or advice failures that financially impact a client.

Misrepresentation

Situations where services provided are believed to be misrepresented.

Violation of Good Faith & Fair Dealing

Cases arising when a professional is believed to not have conducted business in a just manner.
Choosing Jones Group Insurance Services: Why It Makes Sense
Jones Group Insurance Services isn't just another insurance agency in Marietta, Acworth, GA. We're a team of experts committed to ensuring professionals can work with peace, knowing they're protected. Our in-depth knowledge means you're always in competent hands. Still on the fence? Give us a ring at 770-933-7929.
The Role of Professional Liability in Marietta, Acworth, GA
Being a professional in Marietta, Acworth, GA has its set of challenges. It's not just about performing well, but also ensuring your work's credibility is intact. Professional liability insurance doesn't just protect; it amplifies your commitment to excellence. For more insights on this, remember, Jones Group Insurance Services is only a call away at 770-933-7929.
At The End Of The Day...
Every professional journey has its highs and lows. With Jones Group Insurance Services by your side, you can ensure that you're well-prepared to handle the unexpected. Ready to navigate your profession with renewed confidence in Marietta, Acworth, GA? We're here to help. Reach out to us at 770-933-7929 or dive into our online quote request form.