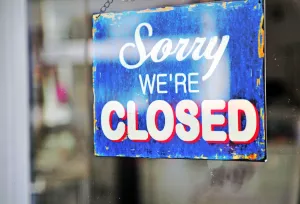 Affordable Business Interruption Insurance in Marietta, Acworth, GA
What is Business Interruption Insurance?
Business interruption insurance is a crucial component for businesses in Marietta, Acworth, GA. It acts as a financial safety net when unforeseen circumstances like natural disasters, fires, or extended equipment failure disrupt your normal business operations. For more information, you can reach out to us at 770-933-7929.
If you require personalized advice, call us at 770-933-7929, or click here -

Why Do You Need It?
In the business world, time is money. Even a small hiccup can lead to significant financial losses. Business interruption insurance helps to mitigate these risks by covering the costs and lost income during the period your business is unable to operate as usual.

Natural Disasters

Equipment Failure

Legal Issues
Types of Claims Covered
Business interruption insurance in Marietta, Acworth, GA covers a wide range of claims. Here are some typical claims that can be covered under this type of insurance:
Loss of revenue due to forced closure
Costs associated with temporary relocation
Employee wages during business downtime
Loan payments that continue even when business is interrupted
Extra expenses for expedited recovery and resumption of business
Calculating the Costs
Calculating the cost of business interruption insurance isn't straightforward. Factors such as your industry, location in Marietta, Acworth, GA, and the types of risks your business faces will all influence the premiums. You can contact Jones Group Insurance Services at 770-933-7929 for a tailored quote.
How to Get Started with Jones Group Insurance Services
If you're interested in safeguarding your business with interruption insurance, the first step is to get in touch with us at 770-933-7929. We can provide you with a detailed risk assessment to determine the most suitable coverage options for your business in Marietta, Acworth, GA.
For a more streamlined experience, you can also fill out our online quote request form.